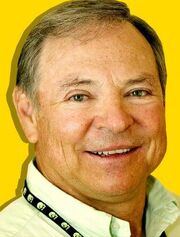 Franklin Wendell "Frank" Welker (born March 12, 1946) is an American actor who specializes most of his career as a voice actor. He is responsible for a broad spectrum of character voices, and other vocal effects that have appeared over the last 40 years in American television and motion pictures.
He voiced Captain, Scorch, Steven, Cydne, and Thunderbolt in 101 Dalmatians: The Series.
Disney roles
Ad blocker interference detected!
Wikia is a free-to-use site that makes money from advertising. We have a modified experience for viewers using ad blockers

Wikia is not accessible if you've made further modifications. Remove the custom ad blocker rule(s) and the page will load as expected.