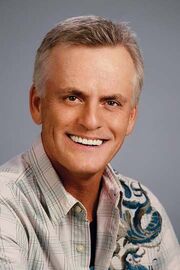 Robert Fredrick "Rob" Paulsen III (born March 11, 1956) is an American voice actor, singer and former actor who has done many voice roles in various films, television shows and video games.
He voiced Cecil B. de Vil in 101 Dalmatians: The Series and Fluffy in 102 Dalmatians: Puppies To The Rescue.
Disney roles
Ad blocker interference detected!
Wikia is a free-to-use site that makes money from advertising. We have a modified experience for viewers using ad blockers

Wikia is not accessible if you've made further modifications. Remove the custom ad blocker rule(s) and the page will load as expected.